AviClear – A Fast Track to Clear Skin
If you're looking for a solution that targets the source of acne and clears your skin quickly, AviClear might be the answer.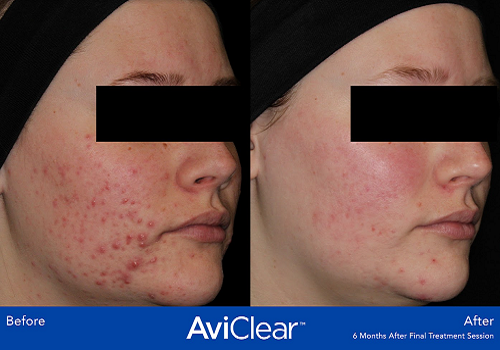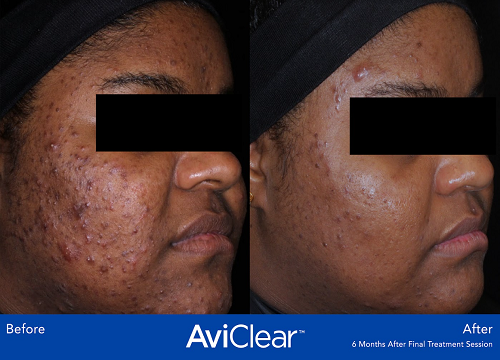 Why AviClear?
There's no other acne treatment like AviClear on the market. It is designed with a revolutionary 1726 nm wavelength that caters to all skin types and tones. AviClear features exclusive AviCool™ sapphire skin cooling and sensory controls that keep the skin at a safe temperature during treatment. While other products and systems treat acne at the surface level, AviClear effectively targets and restricts the sebaceous glands, eliminating acne at the source without the use of prescription medications.

How Soon Can I See Results?
At six months after treatment, 87% of patients treated with AviClear had at least half of their acne resolved. And the results may continue to improve over time — even months after your treatment sessions are completed.

Nurturing You – The Only Provider of AviClear in Corona, CA
If you want to learn more about AviClear or would like to book your first session, the team at Nurturing You Women's Health and Wellness is ready to assist you. Contact us today by calling (844) 845-8737 or scheduling an appointment.

---
Dr. Leita Harris and her team at Nurturing You are excited to introduce AviClear, the first and only FDA-cleared laser treatment for the treatment of mild, moderate, and severe acne. AviClear treatment appointments open in January 2023. Join the Waitlist today to be the FIRST in line!