Live Pretty Brunch & Lunch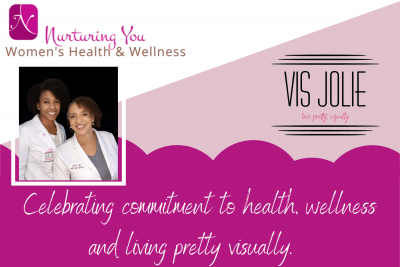 Our aesthetic partner, Vis Jolie is celebrating their first year in business! We are excited to assist them in hosting the first annual Live Pretty Brunch & Lunch all-day event!
As we, Vis Jolie, remain thankful for our first year in business we are excited and happy to share this time with our partner Nurturing You Women's Health & Wellness as they are celebrating 6 years of business and going on 31 years of medical practice in women's health. It is an honor to be a part of an all-encompassing mission to support overall wellness from the inside, out.
Please come and enjoy with us as we share new treatments, products, product knowledge, and personalized treatment plans. There will be food & beverages, event-only specials, gifts, raffles valued up to $1500, and more!
Come when you want and leave when you are ready.
RSVP for exclusive gifts & offers.
We can't wait to see you!
Event Information
Thursday, May 27th
830AM – 5 PM
802 Magnolia Ave Suite 209, Corona, CA 92879
Tickets
Pampered Package $65
Show yourself how much you love YOU! Pampered Package includes:
15 minute massage
$50 Product Voucher (GLOWBIOTICS)
Raffle Ticket (prizes worth up to $1500)
Mystery Goodie Bag
Live Pretty Package $45
Live pretty and enjoy:
10 min massage
$25 Product Voucher (GLOWBIOTICS)
Raffle Ticket (prizes worth up to $1500)
Mystery Goodie Bag
Experience & Enjoy $0
All are welcome to celebrate with us! Come and enjoy lite bites, refreshments, raffles, and more! Receive a mystery goodie bag as a token of our appreciation 🙂